9:55 AM
Since this site still gets so much traffic, it should be used for a good cause!
Buy Tobi exclusive Breast Cancer Awareness T-shirts on www.tobi.com
14 comments
---
1:47 PM


Went to a Dodgers game last night and found out about Stitch n Pitch!

awesome.

But it just reminded me that I haven't really done much knitting lately.
6 comments
---
6:27 PM
I want these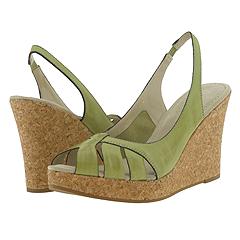 6 comments
---
12:31 PM

Very cool site I found while watching the Today show this morning.
Make a cartoon you and print her out on stationery, invites, address labels, t-shirts....
fun fun!
the site is a bit slow right now but check it out soon.
Can't wait to get a set to mail out!
designhergals.com
7 comments
---
11:13 PM
5 comments
10:17 PM
green polka dot tank from American Eagle
matching shorts!
3 comments
---
4:49 PM
fun place to look at the runway shows online
0 comments
12:39 PM
need to remember this site for future present shopping!
0 comments
---
3:30 PM
Since I got my powerbook, I have been going crazy finding girly accessories for it online (since there aren't very many)
some of my favorites:




-Laptop Schtickers
(they have ones for iPods too)
- patterned laptop sleeves(for 12")
- Poppy Laptop sleeve(fits most 15")

- laptop cases from Techoe Diva's Guide to Gadgets
- list of laptop bags from shiny shiny
2 comments
---